{"@context": "http://schema.org","@type":"Product","productID":"CZO23575","mpn":"CZO23575","sku":"CZO23575","url":"https://www.interplas.com/3.5-x-7.5-2-mil-clearzip-optical-bag-with-document-pouch-p-czo23575","image":"https://www.interplas.com/product_images/125/CZO23575.jpg","name":"3.5 x 7.5 2 mil Ziptop Optical Bags","brand":"ClearZip","description":"3.5 x 7.5 2 Mil ClearZip Optical Bag","offers": [{"@type":"Offer","name":"3.5 x 7.5 2 mil Ziptop Optical Bags","priceCurrency":"USD","availability":"http://schema.org/InStock","price":"40.5","sku":"CZO23575","url":"https://www.interplas.com/3.5-x-7.5-2-mil-clearzip-optical-bag-with-document-pouch-p-czo23575"}]}
3.5" x 7.5" 2 Mil Optical Bag with Document Pouch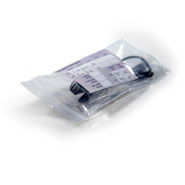 Stock #: CZO23575
W x L: 3.5" x 7.5"
Weight: 6.1 lbs

Qty/Case:

1000

Thickness:

2 mil
Stock #:

CZO23575

W x L:

3.5" x 7.5"

Weight:

6.1 lbs

Qty/Case:

1000

Thickness:

2 mil

Area Capacity Conversion Chart

Fully Customize This Item
MSRP

$48.60

1 Case:

$40.50

You Save 16.7%

5 Cases:

$36.50

You Save 24.9%

10 Cases:

$32.90

You Save 32.3%

11 + Cases:

Get a Quote
3.5" x 7.5" 2 Mil ClearZip Optical Bag with Document Pouch
Stock #: CZO23575
GTIN: 00631546054747
3.5" x 7.5" 2 Mil Optical Bag with Document Pouch is a reclosable polyethylene bag that protects the lenses and also has a protective pouch for documents. This clear reclosable optical bag is made of polyethylene and meets all USDA and FDA requirements. .
You May Also Be Interested in...
---
Customers Who Purchased this Product Also Browsed...