{"@context": "http://schema.org","@type":"Product","productID":"VB31620","mpn":"VB31620","sku":"VB31620","url":"https://www.interplas.com/16-x-20-3-mil-vacuum-sealer-bags-p-vb31620","image":"https://www.interplas.com/product_images/125/VB31620.jpg","name":"16 x 20 Vacuum Sealer Bags - 3 Mil","brand":"American Pouch","description":"16 x 20 3 Mil Vacuum Sealer Bags seal in the freshness of your food products and are AIB, IMS, and Kosher Certified. 16 x 20 .003 vacuum pouch S-11115. ~ Our pouch brand is made in America with Pride This Product is similar to Uline S-11115","offers": [{"@type":"Offer","priceCurrency":"USD","availability":"http://schema.org/InStock","price":"148.65","name":"16 x 20 Vacuum Sealer Bags - 3 Mil","sku":"VB31620","url":"https://www.interplas.com/16-x-20-3-mil-vacuum-sealer-bags-p-vb31620"}]}
16" x 20" 3 Mil Vacuum Seal Bags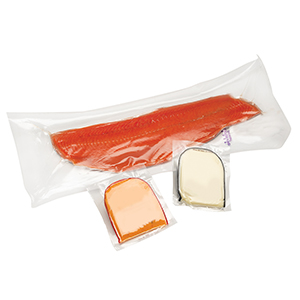 Stock #: VB31620
W x L: 16" x 20"
Weight: 35.0 lbs

Qty/Case:

500

Thickness:

3 mil
Stock #:

VB31620

W x L:

16" x 20"

Weight:

35.0 lbs

Qty/Case:

500

Thickness:

3 mil

Fully Customize This Item
MSRP

$178.38

1 Case:

$148.65

You Save 16.7%

5 Cases:

$143.75

You Save 19.4%

10 Cases:

$129.40

You Save 27.5%

11 + Cases:

Get a Quote
16x20 .003 Clear Vacuum Pouch Bag
Stock #: VB31620
GTIN: 00631546011696
Our 16" x 20" 3 Mil vacuum sealer bags provide excellent barrier protection and lock out moisture. These 16x20 3mil vacuum sealing bags are made from nylon with EVA as an additive, which draws the package tight around the product. These recyclable 16" x 20" .003 vacuum seal bags are great for dehydrated vegetables, for packaging meat and cheese, for storing clothes and many other purposes. These vacuum pouches 16 inch by 20 inch bags are sealed by various types of heat sealers that specialize in various applications, and they meet FDA requirements for use in food packaging and storage applications. All vacuum pouches are certified Kosher K-ID: KTR-TMFR
Note: professional Grade Vacuum Sealer Bags are only intended for commercial strength sealers and not "over the counter" sealers, that are found in sporting good stores, on TV or any other non commercial grade outlet.
3 Mil 16" x 20" Vacuum Pouch Bag Specifications:
Type: Poly Nylon Vacuum Pouch Bags
Film: Nylon EVA (Ethylene-vinyl acetate)
Color: Transparent
Width: 16 inches
Height: 20 inches
Thickness: 3 mil
Gauge: .003
Weight: 35 lbs.
OTR (cc/m2): 95
Recyclable: Yes
Uline S-11115
---
Customers Who Purchased this Product Also Browsed...