{"@context": "http://schema.org","@type":"Product","productID":"STPT0304","mpn":"STPT0304","sku":"STPT0304","url":"https://www.interplas.com/3-4-poly-strapping-tensioner-p-stpt0304","image":"https://www.interplas.com/product_images/125/STPT0304.jpg","name":"H.D.Tensioner for Plastic Strapping","brand":"UNIVERSAL STRAPPING","description":"Our 3/4 Heavy Duty Tensioner are great for securing and tightening poly strapping. The manual poly strapping tensioner can operate with a strapping that is up to 3/4. This tensioner provides a tight binding of the strapping to ensure a durable hold for transporting.","offers": [{"@type":"Offer","name":"H.D.Tensioner for Plastic Strapping","priceCurrency":"USD","availability":"http://schema.org/InStock","price":"184.2","sku":"STPT0304","url":"https://www.interplas.com/3-4-poly-strapping-tensioner-p-stpt0304"}]}
3/4" Heavy Duty Tensioner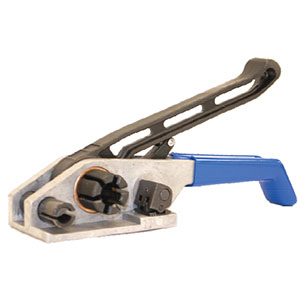 Stock #: STPT0304
Weight: 6.0 lbs

Qty/Each:

1
Stock #:

STPT0304

Weight:

6.0 lbs

Qty/Each:

1
MSRP

$221.04

1 Each:

$184.20

You Save 16.7%

2 Each:

$178.85

You Save 19.1%

4 Each:

$173.80

You Save 21.4%

5 + Each:

Get a Quote
3/4" Heavy Duty Plastic Strapping Tensioner
Stock #: STPT0304
GTIN: 00631546035944
Our 3/4" Heavy Duty Tensioner are great for securing and tightening poly strapping. The manual poly strapping tensioner can operate with a strapping that is up to 3/4". This tensioner provides a tight binding of the strapping to ensure a durable hold for transporting.
3/4" Heavy Duty Tensioner Specifications
Type: Heavy Duty Tensioner for P.P.& Pet
Width: Up to 3/4 inch ( up to .037 Strap)
Type of Strapping: Polypropylene and PET
Recyclable: Yes
You May Also Be Interested in...
---
Customers Who Purchased this Product Also Browsed...